Moderator: maniacmechanic
VFF Tech Mod
Posts: 1645
Joined: Thu Nov 17, 2016 11:26 pm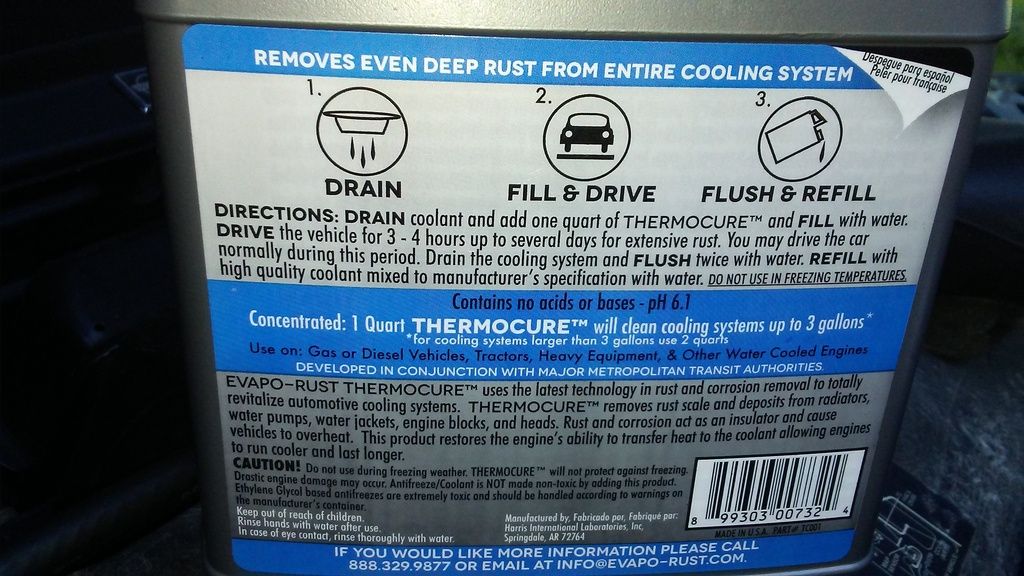 ---
Sun Jul 02, 2017 8:33 am
VFF Tech Mod
Posts: 1645
Joined: Thu Nov 17, 2016 11:26 pm
I went shopping after work yesterday.
Spent about $120.
Have to keep the Corvette running 200 % Tip Top.
Every single day its Raced to work and back home by me.
Only A Corvette & Pontiac Trans Am can take the Ultra High Speed abuse dished out 100 -160 mph or more day after day.
---
Sun Jul 02, 2017 8:37 am
VFF Tech Mod
Posts: 1645
Joined: Thu Nov 17, 2016 11:26 pm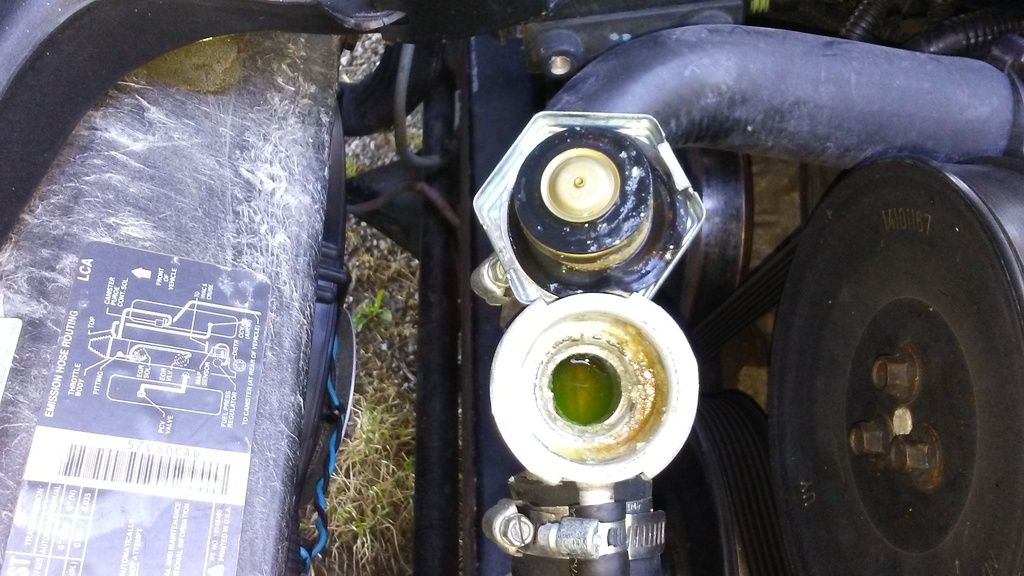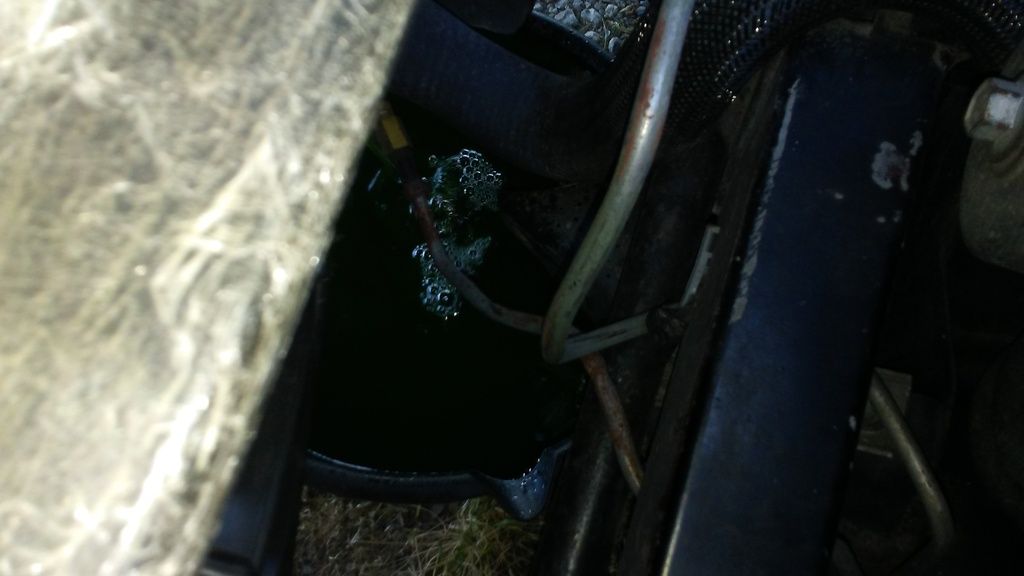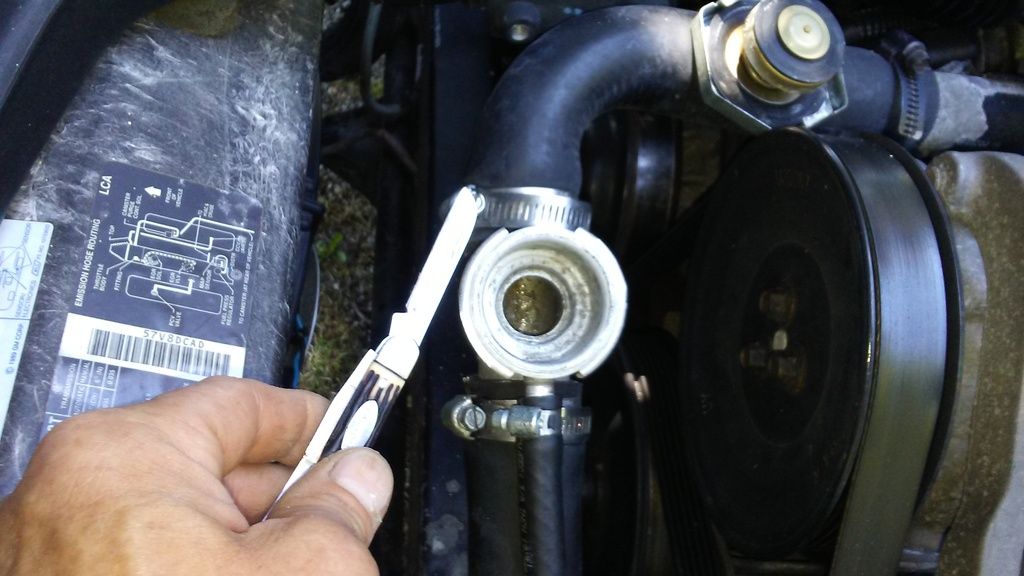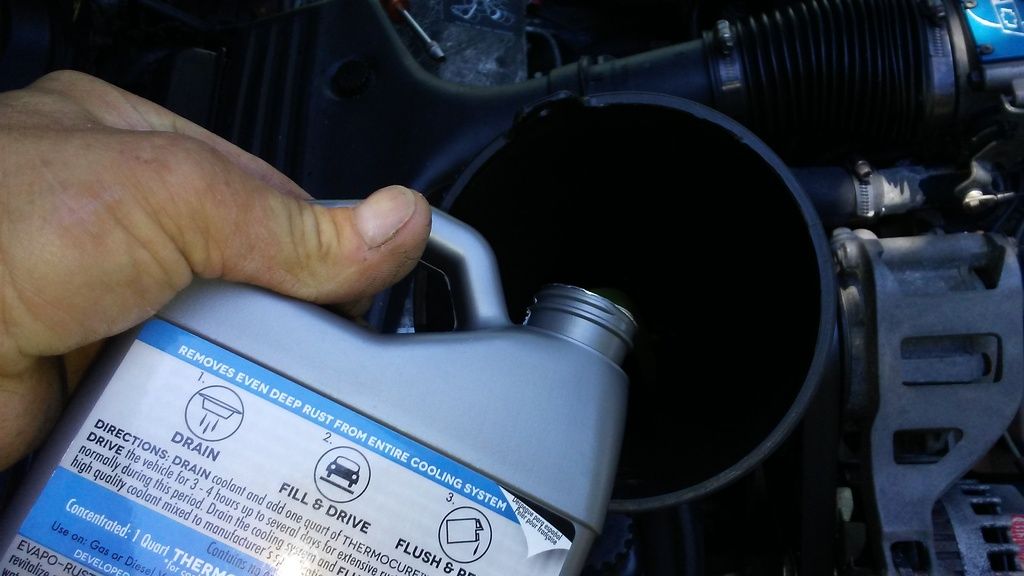 ---
Sun Jul 02, 2017 5:02 pm
VFF Tech Mod
Posts: 1645
Joined: Thu Nov 17, 2016 11:26 pm
My LG Phone takes pretty good pictures.
At times my old Kodak Digital Camera is still superior when a Good Xeon strobe flash is required.
The Anti freeze drained from the radiator was clean and bright green in color.

There is Rust present and the antifreeze was breaking down after just 2 years.
I have Prestone antifreeze in there rated for 5 years & 150,000 miles.
You can see at the Moroso radiator hose fill neck the antifreeze was breaking down and some rust scale.
TPI Corvettes with aluminum cylinder heads still have cast iron blocks.

Some rust was removed in the 1st few minutes run time with the radiator cap off.
Thermocure works Fast.
I am leaving the Thermocure in there for 1 week.
I put 2 bottles in. $40.00 worth of that Thermocure.
See how effective it really is.

I noticed a 4 F degree temp drop after 1 hour run time in the driveway.
Running at 197 F steady now. Nothing else done.

Changed the Engine oil & Filter.
Castrol Edge Synthetic High Mileage 10w30 & a HP 3002 K&N oil filter.
---
Sun Jul 02, 2017 5:10 pm
VFF Tech Mod
Posts: 1645
Joined: Thu Nov 17, 2016 11:26 pm
I noticed driving to work today that the engine coolant temperature is more stable.
Holds 196-199F.

I had Incessant Spark knock for years in the 1987 Corvette. Could only be Resolved fully by using Shell Nitro 93 octane gasoline.
I have a tankfull of 91 octane Phillips 66 gas with no ethanol in the tank now.
From cold drive away to WOT 120 mph I detected no audible ignition spark knock detonation.
The factory owners manual for my 1987 Corvette calls for 91 RM/2 gasoline.
Apparently there was rust corrosion scale built up in the water jackets of the cylinder heads.
Created super heated hot spots that coolant water could not transfer heat from to the Radiator.
The price of $40 for 2 bottles of Thermocure has been worth it for me.

With no spark present the ESC Spark knock module has no signal sent to the ECM to Retard Ignition Timing up to 30 degrees BTDC.
My Corvette has more Torque and Power now.
Best it has ran in years.
---
Mon Jul 03, 2017 10:35 am
When we did the rebuild of the 350 in my vette the passages in the block were totally clean. New Dart aluminum heads, aluminum radiator. I've never used tap water since the rebuild, always go get distilled water. Years later and no evidence of any scale in the motor, runs 190-195 typical with the a/c on in the south Ga heat. Turns out the knock issues I was having were false knock from a bad ESC module. I replaced mine with one from a later model and also replaced the ECM with a programmable one. No false knock issues since.
---
Mon Jul 03, 2017 10:47 am
Ring Finger
Posts: 152
Joined: Fri Feb 10, 2017 9:42 am
I have to agree cause ethanol reduces temp also supposed to actually allow higher compression in theory (we all know how well theory can work out). But have been looking into waterless coolant such as evans. Some tracks require it either way I had some of severe eaten alluminum from my old coolant. I do not want this for the new engine it will see maintenance yearly and larger maintenance every other year. Will inspect block tonight.
---
Mon Jul 03, 2017 12:30 pm
Be good or be good at it!!!
VFF Tech Mod
Posts: 1645
Joined: Thu Nov 17, 2016 11:26 pm
VFF Tech Mod
Posts: 1645
Joined: Thu Nov 17, 2016 11:26 pm
VFF Tech Mod
Posts: 1645
Joined: Thu Nov 17, 2016 11:26 pm
---
Who is online
Users browsing this forum: No registered users and 2 guests