Moderator: maniacmechanic
VFF Tech Mod
Posts: 1681
Joined: Thu Nov 17, 2016 11:26 pm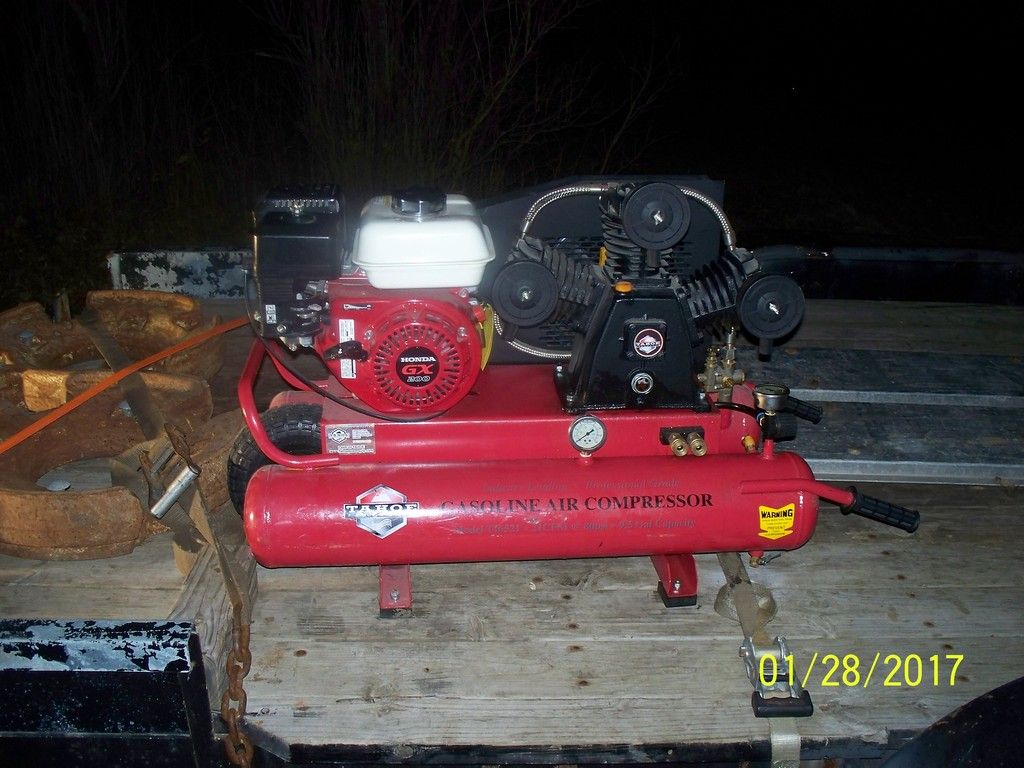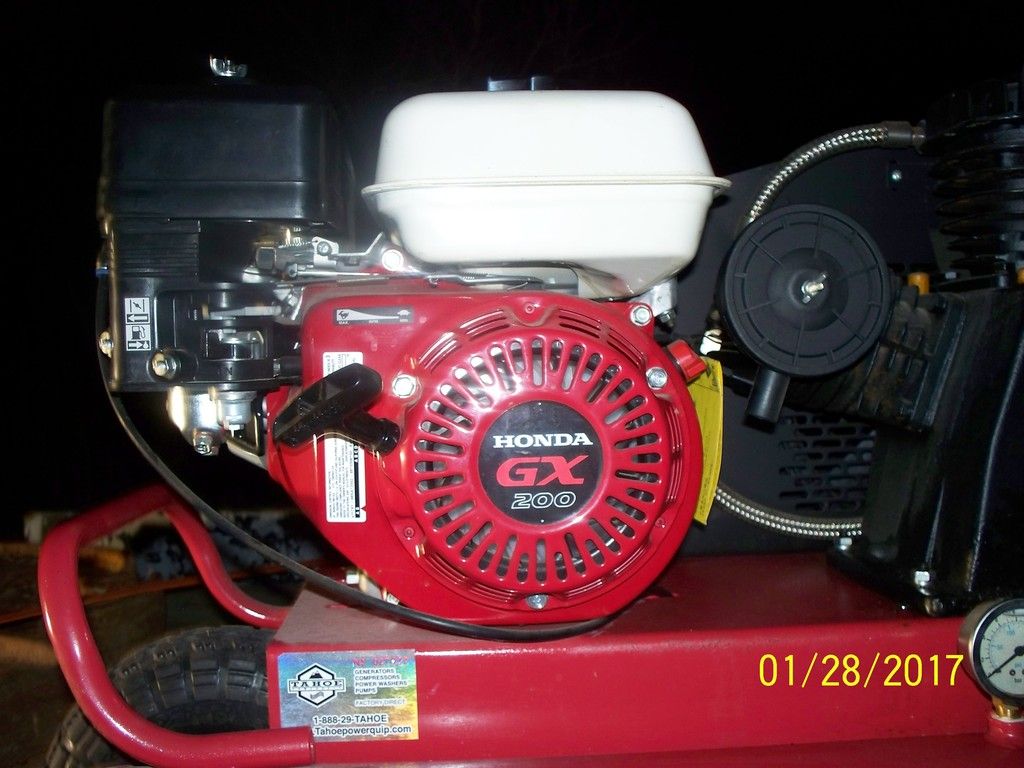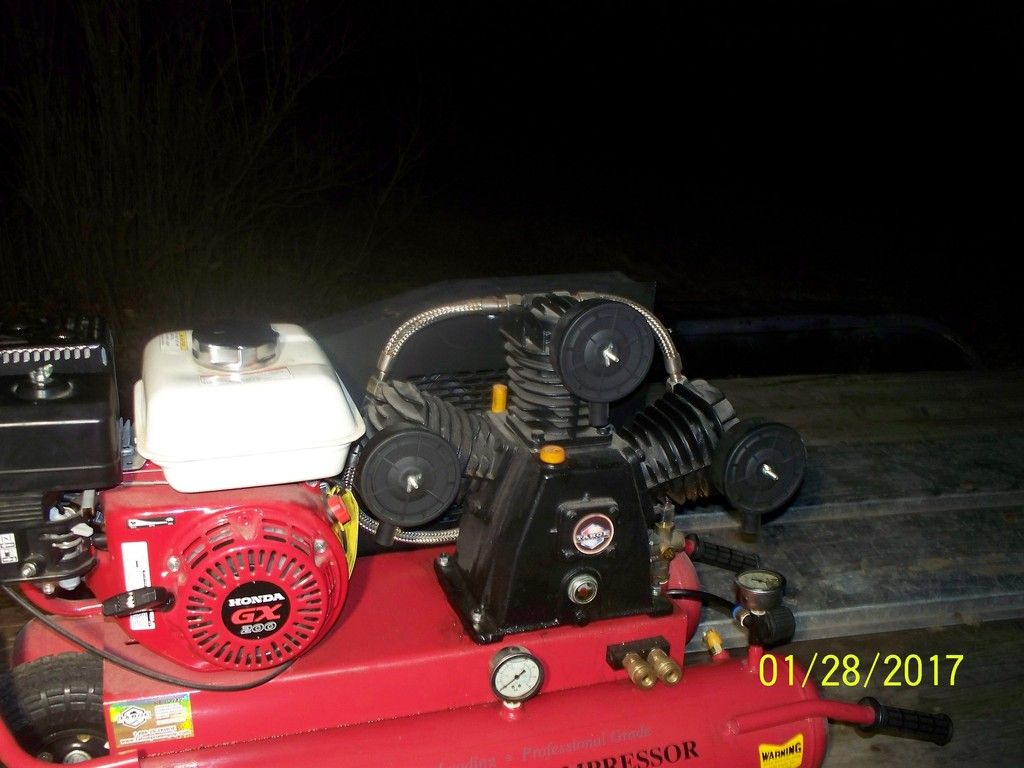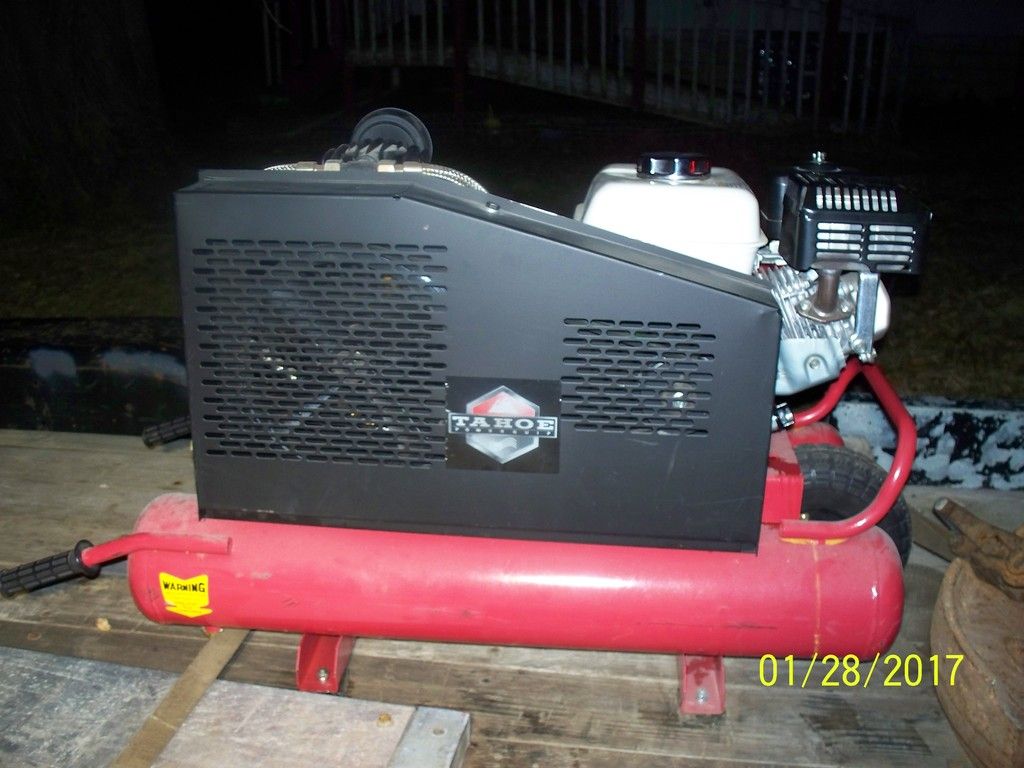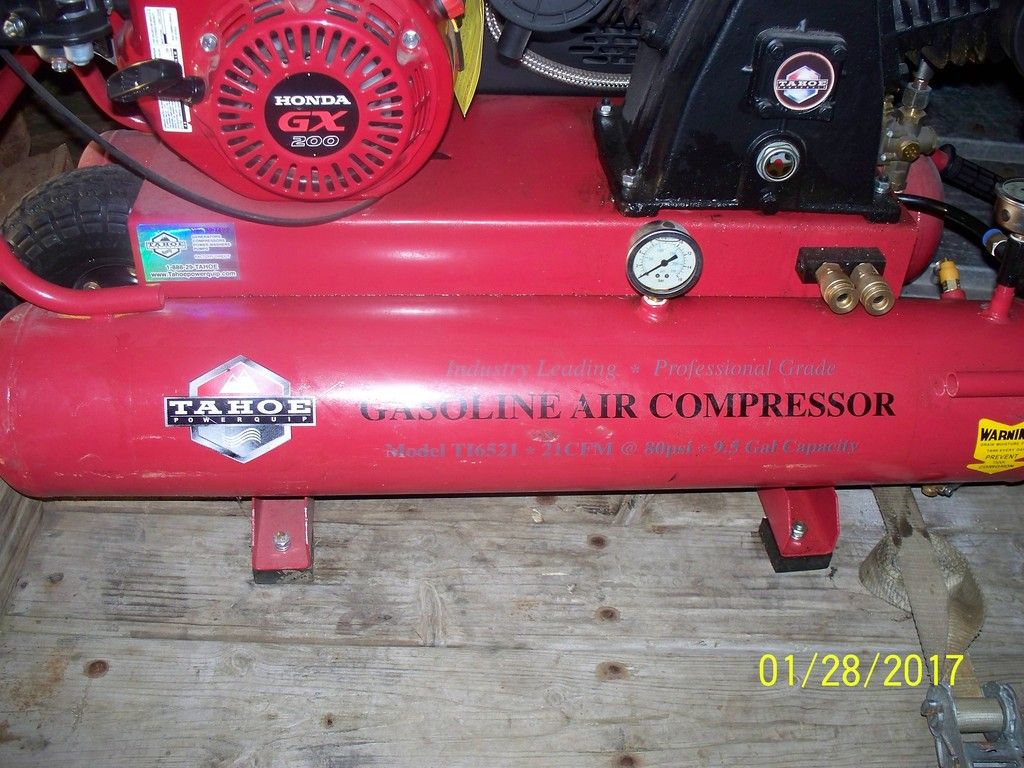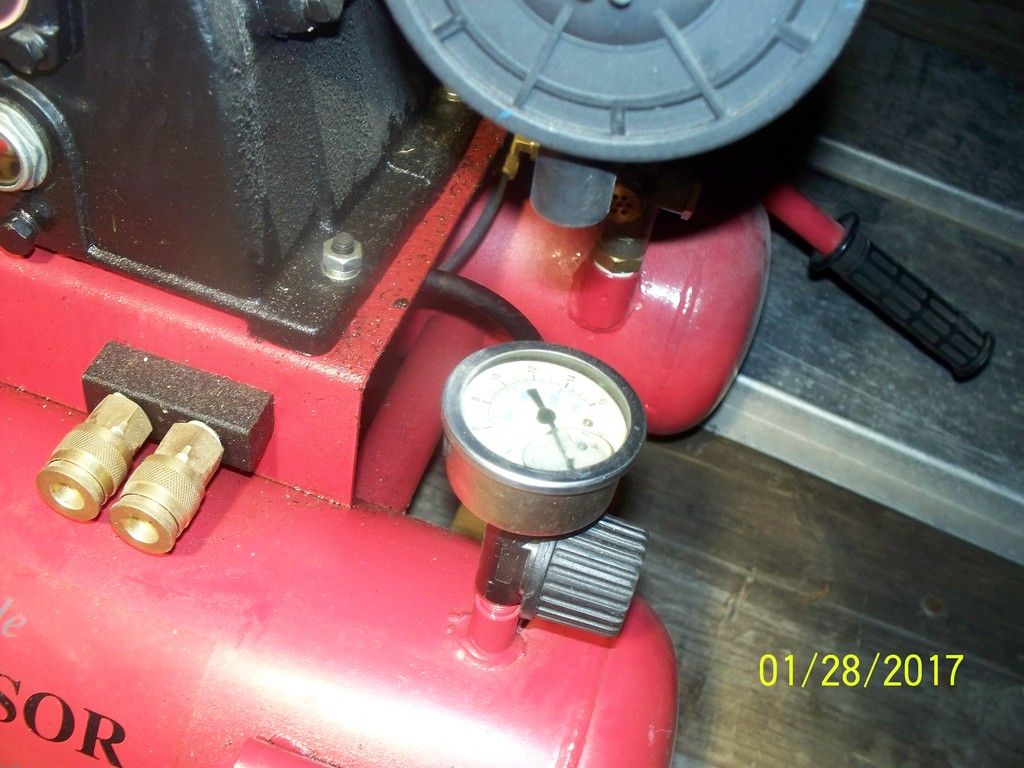 ---
Sat Jan 28, 2017 8:51 pm
VFF Tech Mod
Posts: 1681
Joined: Thu Nov 17, 2016 11:26 pm
I found the Tahoe Gas Powered Air Compressor Model # T16521 on Craigslist about 50 miles North of here.
Sycamore, IL. Home of Autometer gauges that near every Hotrodder & Racer use today.
Corn Country like here.
The engine is dated from 2011 on the Emission spec label.
The prior owner says it has only 6 hours of running time on it.
Then it sat unused with Stable gas additive in the tank.
It starts right up & builds up pressure fast to 135 psi preset.
The Honda GS200 engine has 5.5Hp.
3- cylinder radial compressor head.
9.5 gallon Twin storage air tanks.
Non flat tire up front to move around easily.

Looking online these sold for $1300 -1800 new.
Struck a deal and handed over the $$$ and made it mine.

All the other Gas powered air compressors I found were too low of CFM to sandblast with.
Or beat to death & looked like shit.
Or they were long abandoned in some factory for 20-40 years.
Some are just plain huge & almost big as my Chevy Tahoe.
Having larger storage air tanks would be nice but it would not be very portable then.

I cracked the water drain open while it was running & gauges reading 0 Psi & a Massive Volume of air continued to blow out steady.
No reason to doubt its not a True 21 cfm output @ 80 psi.
I need 12 cfm @ 90 psi to glassbead & sandblast with ease.
The Tahoe T16521 will work and for Priming & Painting work by me in 2017.
---
Sat Jan 28, 2017 9:06 pm
---
Who is online
Users browsing this forum: No registered users and 1 guest